We provide practical and creative solutions to workplace issues.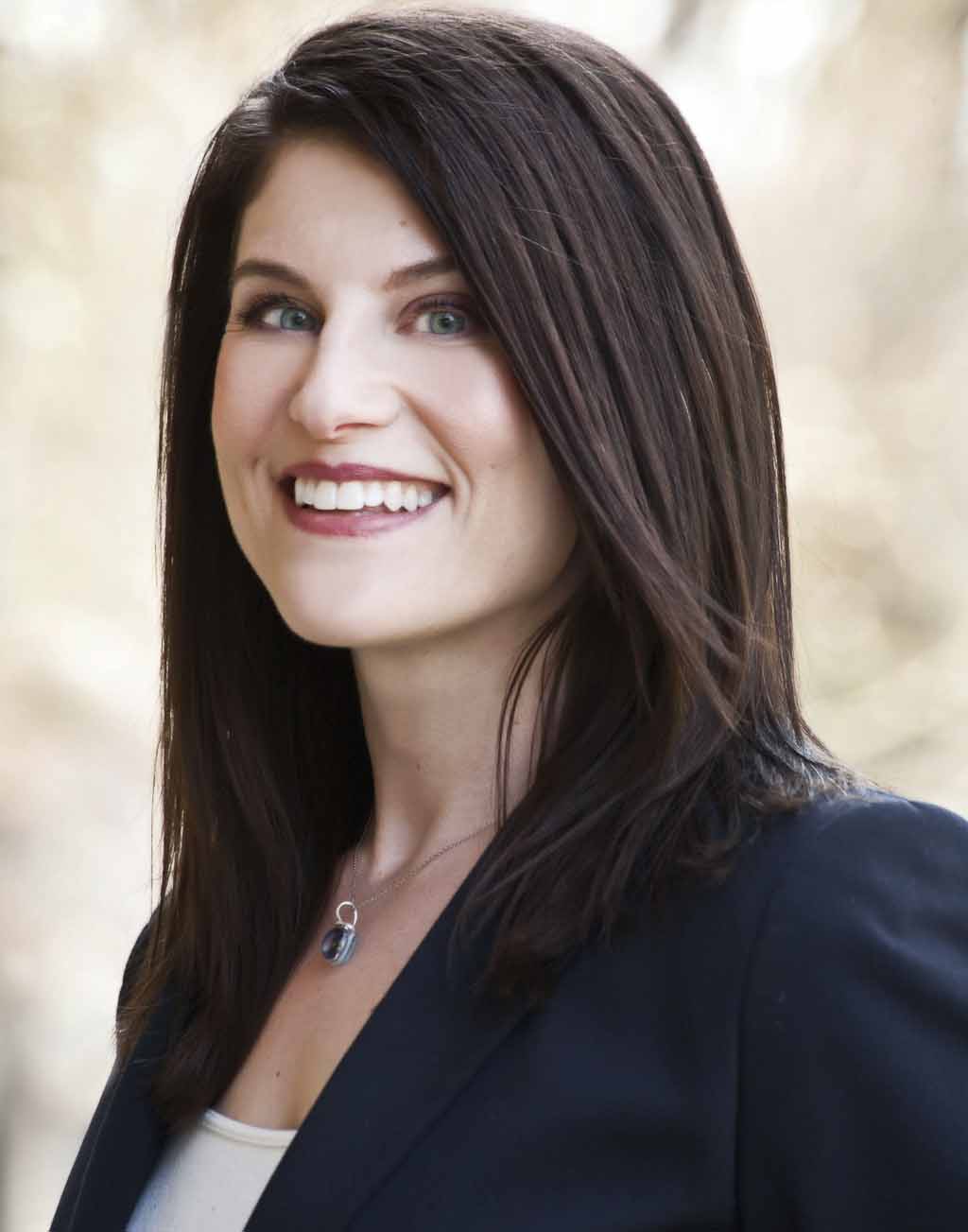 Diane Seltzer Torre
Principal, The Seltzer Law Firm
Diane Seltzer Torre earned her J.D. from American University's Washington College of Law in 1991, where she was a member of Law Review. She clerked for the judges of the Circuit Court for Washington County, Maryland after graduating from law school. She received her B.A. in Sociology, 
cum laude
, from Tufts University in 1988. Diane Seltzer Torre is admitted to all state and federal courts in the District of Columbia and Maryland, as well as to the United States Court of Appeals for the District of Columbia Circuit, the United States Court of Appeals for the Fourth Circuit, and the United States Court of Appeals for the Federal Circuit.
She regularly represents and advises employers and employees in all aspects of employment law and litigation. The scope of her work includes:
Mediating and litigating EEO discrimination, harassment and retaliation charges
Conducting internal investigations in the workplace
Drafting, negotiating and reviewing non-compete, non-solicit, non-raiding, and confidentiality agreements
Drafting and reviewing employee handbooks and employment policies
Conducting management training
Drafting, negotiating and reviewing employment contracts and severance agreements
Addressing social media usage
Handling reasonable accommodation issues
Addressing unpaid wage claims (including bonuses and commissions)
Litigating wrongful discharge claims
Handling matters involving misappropriation of corporate data
Preparing long term disability applications
Preparing disability retirement applications
READ MORE
Ms. Seltzer Torre serves as a mediator for parties facing employment disputes.  Because she represents both employers and employees, she is uniquely qualified to understand each of their perspectives. She utilizes this insight during mediations and thus is not perceived as being biased towards one side.
Since 2003, Ms. Seltzer Torre has served as an Adjunct Professor of Law at American University's Washington College of Law. Most recently, she taught "Employment Discrimination" to upper level law students in the Fall 2015 semester. Previously, she taught "Employment Law: The Employment Relationship" to upper level law students at WCL. She is on the Faculty Board of the American University Washington College of Law Labor and Employment Law Forum.
In February 2018, the District of Columbia Bar's Board of Governors (BoG) elected Ms. Seltzer Torre to the Communities Committee. In December 2017, the BoG elected her to serve on the D.C. Bar's Nominations Committee, which elects nominees for the D.C. Bar President-elect, Secretary, Treasurer, Board of Governors, and members of the ABA House of Delegates. The D.C. Bar's Board of Governors appointed her to serve as 2016-2017 Chair of the D.C. Bar's Continuing Legal Education Committee. She served as Vice Chair from 2014 to 2016 and was a Committee member from 2011 to 2014. The Continuing Legal Education Program of the D.C. Bar offers over 205 courses per year, taught by over 300 Bar members who serve as faculty volunteers, and all courses fulfill mandatory/minimum accreditation requirements of the 45 states that have such requirements. Ms. Seltzer Torre teaches numerous courses each year for the D.C. Bar's CLE Program.
In January 2016, the Judges of the United States District Court of Maryland awarded Diane Seltzer Torre its Exceptional Service Award. Since 2004, Ms. Seltzer Torre has worked with two other attorneys to provide annual employment discrimination law training to all of the federal judicial law clerks in Maryland. The federal Judges thanked her for her ongoing service to the Court by presenting her with this award and asking her to continue to provide employment discrimination law training to their law clerks.
Diane Seltzer Torre currently serves on the Steering Committee of the National Capital Region's 9/11 Memorial Stair Climb. Hosted by the Prince George's County Fire/EMS Department, the Stair Climb is a way to honor and remember the FDNY firefighters who gave their lives on September 11, 2001. Each participant pays tribute to an FDNY firefighter by climbing or walking the equivalent of the 110 stories of the World Trade Center. The granddaughter of an FDNY Lieutenant, she takes immense pleasure in assisting firefighters, EMTs, and police officers in obtaining, or being reinstated to, positions from which they were unlawfully prohibited from holding due to their disabilities, religious beliefs, gender, prior EEO activity, and other protected characteristics. In July 2010, Diane Seltzer Torre became certified as a Maryland Emergency Medical Technician (EMT-B) and served until June 2012 as a volunteer with the Glen Echo Fire Department in Bethesda, Maryland.
From 2004 until 2006, Ms. Seltzer Torre served on the Board of Directors of National Capital Housing Management Corporation, a non-profit organization that provides and promotes affordable fair housing for senior citizens and disabled adults of low to moderate income.
Member

,
 D.C. Bar Communities Committee (February 2018-present)
Member, D.C. Bar Nominations Committee (December 2017-present)
Chair, D.C. Bar Continuing Legal Education Committee (November 2016-October 2017); Vice-Chair (November 2014-October 2016); Member (November 2011–October 2014)
Co-Chair, American Bar Association Section of Litigation's Solo and Small Firm Committee (2008–2010)
Vice-Chair, American Bar Association Section of Labor and Employment Law's Federal Law Clerk Training Program (2007–2008)
Co-Chair, American Bar Association Section of Litigation's Employment and Labor Relations Committee (2004-2008)
Co-Chair, American Bar Association Section of Litigation's Committee on Employment and Labor's Subcommittee on Equal Employment Opportunity (2000-2004)
Vice President, Metropolitan Washington Employment Lawyers Association (MWELA) (2000-2002 and 1998-1999); Board Member (1995-2009); Newsletter Editor (1995-1997)
Co-Chair, Solo and Small Firm Committee of D.C Bar Law Practice Management Section's Steering Committee (1999-2000)
Member, D.C. Bar Law Practice Management Section's Steering Committee (1998-2000)
Chair, Bar Association of Montgomery County, Maryland's Employment Law Committee (1996-1998)
Plaintiffs' Co-Chair, Regional Liaison Program of the American Bar Association Section of Labor and Employment Law's Committee on Equal Employment Opportunity (1997)
Member, Maryland State Bar Association and Bar Association of Montgomery County, Maryland




SEE MORE OF DIANE IN THE MEDIA
Why the Supreme Court Will Not Be Hearing the Case About a Woman Denied a Job Because of Her Locs (Allure magazine) May 26, 2018  

https://bit.ly/2KZniBR

Uber Driving Charged in NYC Terrorist Attack Reminds Employers About Pre-Employment Screening (smartceo.com) November 17, 2017

DC Bar CLE Program:  Bringing Classes to You (Washington Lawyer) June 2017
http://washingtonlawyer.dcbar.org/june2017/index.php#/38
Working: Labor Dept. App Could Reduce Overtime Disputes (Washington Post) May 22, 2011


https://www.washingtonpost.com/business/capitalbusiness/working-labor-dept-app-could-reduce-overtime-disputes/2011/05/19/AFpKUF9G_story.html?utm_term=.26d02027271c



Sitting Across from a Questionable Query (Washington Post) April 6, 2008
https://www.pressreader.com/usa/the-washington-post-sunday/20080406/283390532578873

ABA Litigation News January 7, 2008


https://apps.americanbar.org/litigation/litigationnews/top_stories/firm-disqualified-witnesses.html
On the Job (Washington Post) December 19, 2007


http://www.washingtonpost.com/wp-dyn/content/article/2007/12/19/AR2007121901937.html?wprss=rss_jobs




On the Job (Washington Post) September 28, 2007 

http://www.washingtonpost.com/wp-dyn/content/article/2007/09/27/AR2007092701585.html

On the Job (Washington Post) April 23, 2007

Two EEOC Initiatives Highlighted in Action Against Walgreens (Workforce Management Magazine) March 15, 2007

EEOC Campaign Takes Aim at Race, Color Bias (Workforce Management Magazine) March 12, 2007

Combating Racial Discrimination in the 21st Century (The Epoch Times) March 5, 2007

EEOC Launches Initiative the Highlights Racial Bias (BNA's Daily Labor Report) March 1, 2007

EEOC Takes on 21st-Century Racism (Diversityinc.com) March 1, 2007

Here's a Tip: No Work Without Pay (WashingtonPost.com) July 24, 2006 

http://www.washingtonpost.com/wp-dyn/content/article/2006/07/20/AR2006072001167_pf.html

County Settles Suit with Former Rolle Employee (Frederick News Post) June 29, 2006

Dealing With "Blowhards" in Government Offices (WashingtonPost.com) April 17, 2006

Worker Sues Due to Firing by Rolle (The Frederick News Post) January 20, 2006

Woman Accuses State's Attorney (The Frederick News Post) November 11, 2005

Church Fires Clerk Amidst Harassment Investigation (The Washington Examiner) April 8, 2005

Diane Seltzer is quoted in the Washington Examiner regarding her representation of an employee of the First Baptist Church of Highland Park who accused her pastor of sexual harassment and retaliation. Washington Examiner February 2, 2005

On the Job (Washington Post) December 19, 2004

CSPAN, Panelist on the National Council on Disability Press Conference, "Righting the ADA" (Washington, DC) December 2004

On the Job (Washington Post) November 27, 2004
https://www.newsday.com/business/funny-you-should-mention-it-1.576203
On the Job (Washington Post) November 14, 2004

On the Job (Washington Post) September 19, 2004

On the Job (Washington Post) August 15, 2004

On the Job (Washington Post) July 25, 2004

The Abrams Report, "The $54 million dollar Morgan Stanley sex discrimination settlement" (MSNBC) July 13, 2004

On the Job (Washington Post) June 6, 2004

On the Job (Washington Post) December 7, 2003

On the Job (Washington Post) November 9, 2003

On the Job (Washington Post) July 27, 2003

On the Job (Washington Post) July 13, 2003

On the Job (Washington Post) June 1, 2003

On the Job (Washington Post) April 6, 2003

On the Job (Washington Post) September 1, 2002

Attorneys Discuss E-Mail, Internet Use; Offer Tips on Liability, Monitoring Policies (BNA Government Relations Reporter) April 29, 2003

Volunteer Firefighter Wins Lawsuit Against County (Montgomery County Gazette) December 11, 2002

Annapolis Harassment Claims Spur Sensitivity Course for City Officials (Baltimore Sun) June 5, 2002

Don't Sell Yourself Short (Kiplinger's Personal Finance) August 1, 2001
https://books.google.com/books?id=gP4DAAAAMBAJ&pg=PA87&lpg=PA87&dq=on+the+job+diane+seltzer&source=bl&ots=Nnusyc_Z4a&sig=yQ7q2TZVFoIaqbfB8ell21xtKfA&hl=en&sa=X&ved=0ahUKEwihrrjBrLLZAhVEPN8KHRU-Aks4ChDoAQhGMAg#v=onepage&q=on%20the%20job%20diane%20seltzer&f=false

Child Care Worries Adding Up (Washington Post) April 30, 2001

DC Court Reinstates Epileptic Nurse (CUA Tower) April 20, 2001

Witness Tampering Try Alleged (Washington Post) July 30, 1999

A Hairy Dispute in Washington, D.C. (www.apbonline.com) June 18, 1999

D.C. Officer Wins Suit Over Dreadlocks (Washington Post) May 5, 1999

Health Department Worker Claims Reprisals for Billing Report (Hagerstown Herald-Mail) December 8, 1998

Those Prying Eyes: Why Doctor-Patient Confidentiality Isn't What It Used to Be (Washington Post Magazine) February 8, 1998 http://www.washingtonpost.com/wp-srv/national/longterm/exposed/exposed2.htm
Officer Dread (Washington City Paper) April 4, 1997
https://www.washingtoncitypaper.com/news/article/13012788/officer-dread 

Court TV': "Johnnie Cochran Tonight" and "Pros and Cons"

Black Entertainment Television: "BET Tonight", "BET Talk" and "Our Voices"

Fox Morning News

Montgomery County Community Television program, "Law School for the Public", addressing the legal rights of disabled persons.

Bottom Line

LawCast

Video, "Mediation: A National Call to Action" released by the United States Equal Employment Opportunity Commission, February 1999

The Bureau of National Affair's Employment Discrimination Report

The Bureau of National Affair's Human Resources Report