We provide practical and creative solutions to workplace issues.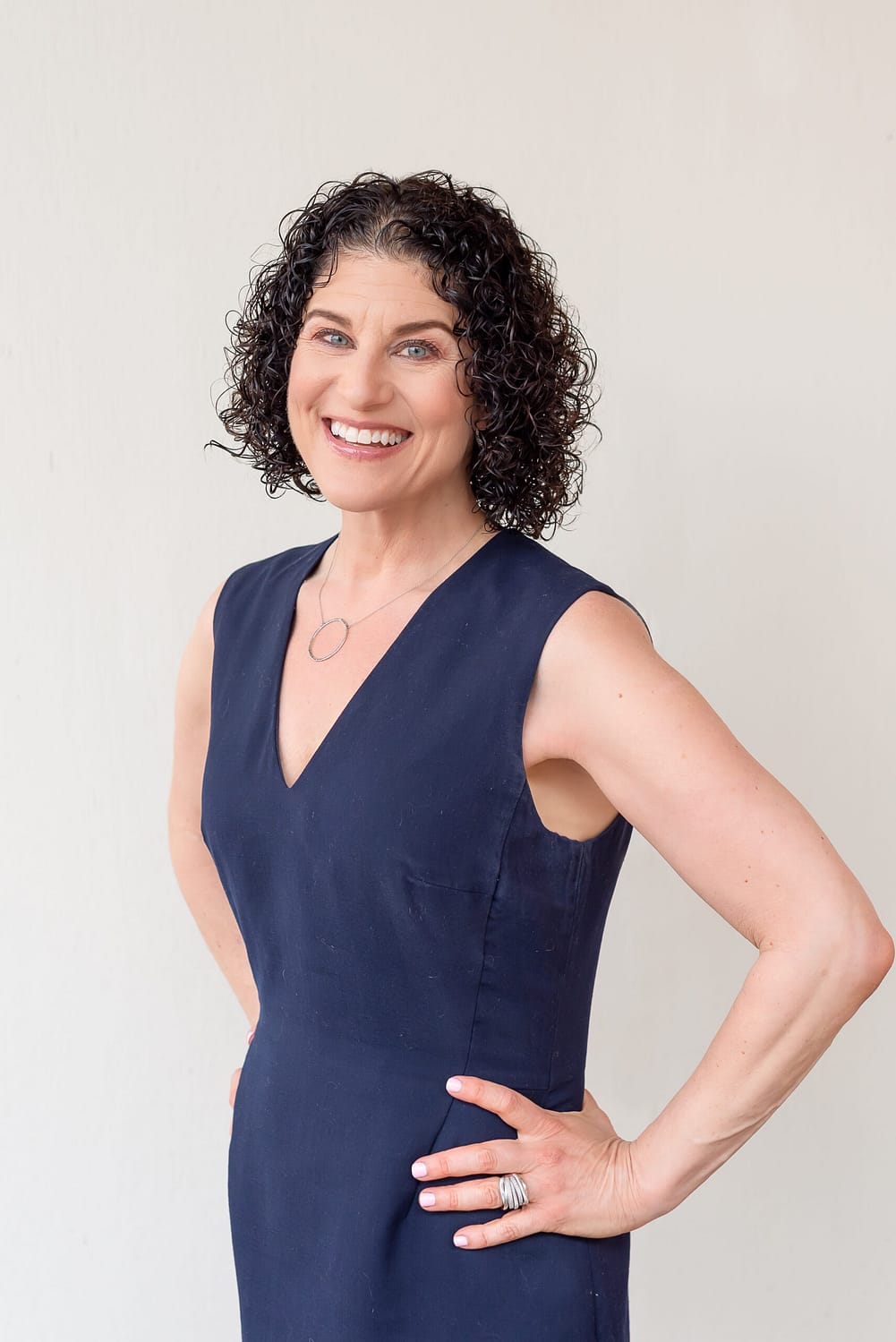 Diane A. Seltzer
Principal, The Seltzer Law Firm
Diane Seltzer earned her J.D. from American University's Washington College of Law in 1991, where she was a member of Law Review. She clerked for the judges of the Circuit Court for Washington County, Maryland after graduating from law school. She received her B.A. in Sociology, cum laude, from Tufts University in 1988. Diane Seltzer is admitted to all state and federal courts in the District of Columbia and Maryland, as well as the U.S. Court of Federal Claims and the U.S. Courts of Appeals for the District of Columbia Circuit,  the Fourth Circuit, and the Federal Circuit.  For 2020, 2021, 2022 and 2023, Diane Seltzer was peer rated as a Maryland Super Lawyer and as a Washington, D.C. Super Lawyer through Thomson Reuters.  In Bethesda Magazine's 2019 and 2021 surveys, her peers selected her as one of the area's Top Employment Law attorneys. 
Diane Seltzer was elected to the Board of Governors of the D.C. Bar for the 2021-2024 term after serving as its Secretary for the 2020-2021 term.  Currently, she serves on the Board's Executive Committee and on its Compensation Subcommittee, and she has served on its Budget Committee.  She also serves on the Board of Directors of the D.C. Bar's Pro Bono Center.  She was appointed Vice-Chair of the American Bar Association's Solo, Small Firm & General Practice Division's Litigation Committee for its 2021 and 2022 terms and was appointed its Co-Chair for the 2023 term.
She regularly represents and advises employers and employees in all aspects of employment law and litigation. The scope of her work includes:
Mediating and litigating EEO discrimination, harassment and retaliation charges
Conducting internal investigations in the workplace
Drafting, negotiating and reviewing non-compete, non-solicit, non-raiding, and confidentiality agreements
Drafting and reviewing employee handbooks and employment policies
Conducting management training
Drafting, negotiating and reviewing employment contracts and severance agreements
Addressing social media usage
Handling reasonable accommodation issues
Addressing unpaid wage claims (including bonuses and commissions)
Litigating wrongful discharge claims
Handling matters involving misappropriation of corporate data
Preparing long term disability applications
Preparing disability retirement applications
Diane Seltzer personally designed and developed the Human Resources Compliance course for American University Washington College of Law's online Master of Legal Studies degree program, and she has taught the course numerous times since it launched in Spring 2020.  She has been an Adjunct Professor of Law for American University Washington College of Law since 2003 and has taught upper level employment law courses including "Employment Discrimination" and "Employment Law: the Employment Relationship."
Diane Seltzer has also designed and taught employment law courses for Quimbee, which is an educational resource for law students and legal professionals.
READ MORE
Ms. Seltzer serves as a mediator for parties facing employment disputes.  Because she represents both employers and employees, she is uniquely qualified to understand each of their perspectives. She utilizes this insight during mediations and thus is not perceived as being biased towards one side.
Ms. Seltzer is an avid volunteer with the D.C. Bar, which has over 115,000 members and is the largest unified bar in the United States.  She currently (2022-2024) serves as Chair of the D.C. Bar's Continuing Legal Education (CLE) Committee and previously served as Chair (2016-2017), Vice Chair (2015-2016), and Committee member (2012-2015, 2018-2022).  The CLE Program of the D.C. Bar offered 154 courses in FY 2022-2023 that were taught by over 320 volunteer faculty.  Over 6,200 lawyers attend these courses annually, and all courses fulfill mandatory/minimum accreditation requirements of the 46 states that have such requirements. Ms. Seltzer teaches numerous courses each year for the D.C. Bar's CLE Program.
Ms. Seltzer served on the D.C. Bar's 2020-2025 Strategic Planning Committee.  Since 2018, she has also served on the D.C. Bar's Screening Committee, which makes candidate recommendations to the Board of Governors; the Communities Committee, which oversees the D.C. Bar's 20 Communities (formerly Sections); and the Nominations Committee, which elects nominees for the D.C. Bar President-elect, Secretary, Treasurer, Board of Governors, and members of the ABA House of Delegates.
Since 2004, Ms. Seltzer has worked with two other attorneys to provide annual employment discrimination law training to all of the federal judicial law clerks in Maryland.  In January 2016, the Judges of the United States District Court of Maryland awarded her their Exceptional Service Award.  The federal Judges thanked her for her ongoing service to the Court by presenting her with this award and by asking her to continue to provide annual employment discrimination law training to their law clerks.
Diane Seltzer has served on the Steering Committee of the National Capital Region's 9/11 Memorial Stair Climb. Hosted by the Prince George's County Fire/EMS Department, the Stair Climb is a way to honor and remember the FDNY firefighters who gave their lives on September 11, 2001. Each participant pays tribute to an FDNY firefighter by climbing or walking the equivalent of the 110 stories of the World Trade Center. The granddaughter of an FDNY Lieutenant, she takes immense pleasure in assisting firefighters, EMTs, and police officers in obtaining, or being reinstated to, positions from which they were unlawfully prohibited from holding due to their disabilities, religious beliefs, gender, prior EEO activity, and other protected characteristics. In July 2010, Diane Seltzer became certified as a Maryland Emergency Medical Technician (EMT-B) and served until June 2012 as a volunteer with the Glen Echo Fire Department in Bethesda, Maryland.
In July 2019, Diane Seltzer accepted the invitation of Free Mom Hugs to serve as its Chapter Leader for the Washington, DC chapter and served in that capacity for 3 years.  Free Mom Hugs is a registered non-profit organization made up of parents and allies of the LGBTQ+ community.  The organization is dedicated to affirming, celebrating, and advocating for equality for the LGBTQ+ community.
From 2004 until 2006, Ms. Seltzer served on the Board of Directors of National Capital Housing Management Corporation, a non-profit organization that provides and promotes affordable fair housing for senior citizens and disabled adults of low to moderate income.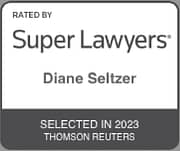 Secretary, Board of Governors of the D.C. Bar (2020-2021 term); Board Member (2021-2024) (Executive Committee: 2022-2024; Budget Committee: 2021-2023; Compensation Subcommittee: 2023-2024)
Co-Chair, American Bar Association Solo, Small Firm and General Practice Division (GPSolo) Litigation Committee (2023-2024); Vice-Chair (2020-2023)
Chair, D.C. Bar Continuing Legal Education Committee (November 2022-October 2024; November 2016-October 2017); Vice-Chair (November 2015-October 2016); Member (November 2012–October 2015; October 2018-October 2022)
Member, D.C. Bar 2020-2025 Strategic Planning Committee (2019-2020)
Member, D.C. Bar Screening Committee (2018-2019; 2020-2021)
Member, D.C. Bar Communities Committee (2018)
Member, D.C. Bar Nominations Committee (2017-2018)
Co-Chair, American Bar Association Section of Litigation's Solo and Small Firm Committee (2008–2010)
Vice-Chair, American Bar Association Section of Labor and Employment Law's Federal Law Clerk Training Program (2007–2008)
Co-Chair, American Bar Association Section of Litigation's Employment and Labor Relations Committee (2004-2008)
Co-Chair, American Bar Association Section of Litigation's Committee on Employment and Labor's Subcommittee on Equal Employment Opportunity (2000-2004)
Vice President, Metropolitan Washington Employment Lawyers Association (MWELA) (2000-2002 and 1998-1999); Board Member (1995-2009); Newsletter Editor (1995-1997)
Co-Chair, Solo and Small Firm Committee of D.C Bar Law Practice Management Section's Steering Committee (1999-2000)
Member, D.C. Bar Law Practice Management Section's Steering Committee (1998-2000)
Chair, Bar Association of Montgomery County, Maryland's Employment Law Committee (1996-1998)
Plaintiffs' Co-Chair, Regional Liaison Program of the American Bar Association Section of Labor and Employment Law's Committee on Equal Employment Opportunity (1997)